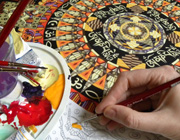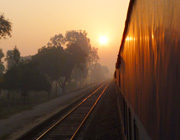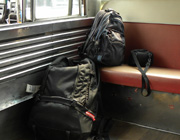 Travelling without moving
is a series of paintings full of power and emotion.
The paintings show personal impressions and experiences from my travels which are reflected in different shapes, colours, sections and little details.
The original works were created between 1995 and 2012; each took about 300 hours of work and includes up to 60 different colours.
Technique: Gouache on paper
Size: 75cm x 100cm
They are available as Lambda laser exposure on aluminium dibond.
Size: 75cm x 100cm
Travelling has a different meaning for everyone, as a journey consists of personal experiences and impressions. Therefore the following pictures will also have a different meaning for everyone. They are ...
Travelling Without Moving
... Journeys of our minds! Find your own journey... and don't worry, there is no need to pack your backpack right away!

Follow me to Australia (16.245 km)